The toolbox of the creator v 3.0.
Own & Monitor
the Work you Create.
Equipping creators with industry-leading tools to protect their copyright ownership and monitor who is using their work online.
All-in-one protection for every creation your'll ever make.
Just connect your blocks and we will do all the rest.
Get automatic Copyright registration on the Blockchain
Get notified when copycats are identified by our monitoring system
Simply remove infringing content with a single click
Our technology layer is power by CopyrightsWorld. The leading copyright registration service.
No matter what you create. We can protect it.
Connect your Social Media accounts
Image protection & monitoring with a single #hashtag. Connect your social media accounts and protect and monitor every post you make.
Copyright protect all your blogs and posts. Monitor the web for copycats stealing your content and take it down with a single click.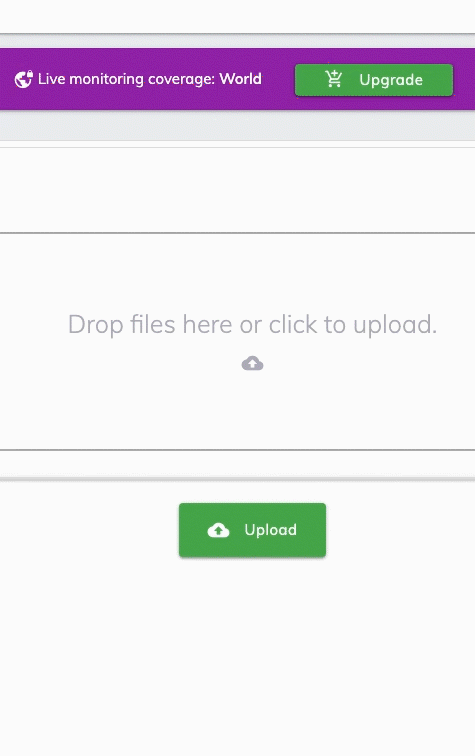 Or simply, Upload your files
Do you have files on disk or on the cloud that you need to protect?
Protect them with a single upload.
Worldwide live monitoring for textual and visual creations
Want to know who is using your content and in what way? Activate monitoring for any of your creations, and we will immediately notify you once a copycat is detected.
We love creators and they us back!
" Mind blowing service! "
"My mind is blown right now!
You guys are incredible and also have solved half of my career problems, literally!
Very recently my brand name got infringed and I could not take any legal actions as i didn't have proof of ownership for any of my artistic work. The case was closed but i understood the importance of copyright ownership.
Toroblocks platform is so friendly and easy and it took me only a few minutes to solve a problem i was facing for months!"
Our mission is to empower creativity in the new digital age.